21 Kinky-As-Fuck Things People Have Actually Done During Sex
1. This surprise orgy:
"I flew to New York City to visit a friend, and he threw me a full-blown orgy. There were nine people, and at one point I was chained to a bed and blindfolded and had to guess which of the other eight people was going down on me."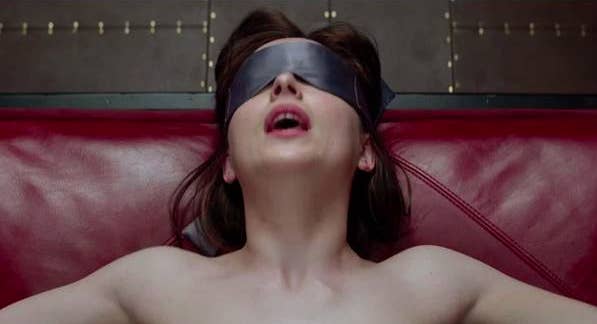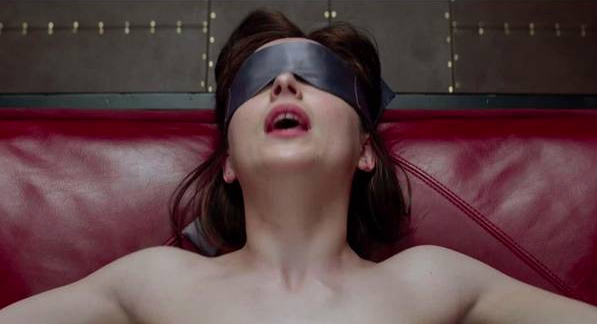 2. This family frenzy:
"I once had sex with a father and son at the same time. The son was my age (30), and the father was in his fifties. It wasn't something I had sought out or fantasized about, but when it happened it wound up being incredibly erotic!"
3. This golden shower:
"I had a one-night stand at a guy's house. We were really horny, but I needed to pee, so I went to the toilet. He followed me, and in the moment he asked me to pee on him. I did, and obviously I had to try getting peed on as well. It was amazing."
4. This back-breaking act:
"Let me preface this by saying that, due to a medical condition, I had a shunt in my back that was attached to my spinal cord. Anyway, one time while my boyfriend and I were having sex, he stuck a water bottle in my vagina and his dick up my ass. Then he tried fisting me in both orifices. Three days later, I found myself in the emergency room and was told the shunt had backed out of my spine. To this day, we refer to that experience as the time he broke me."
5. This interesting kink:
"I had an orgy on my grandparents' floor while they were asleep in the other room."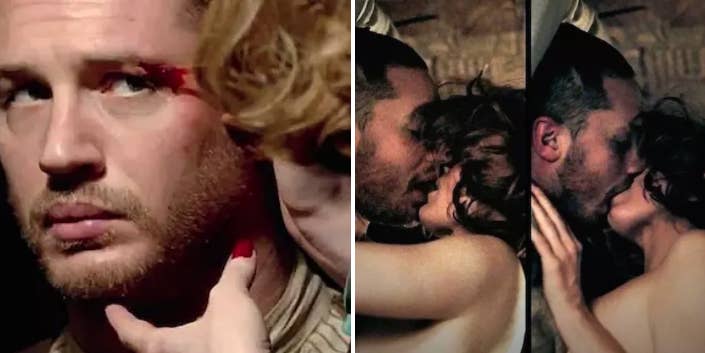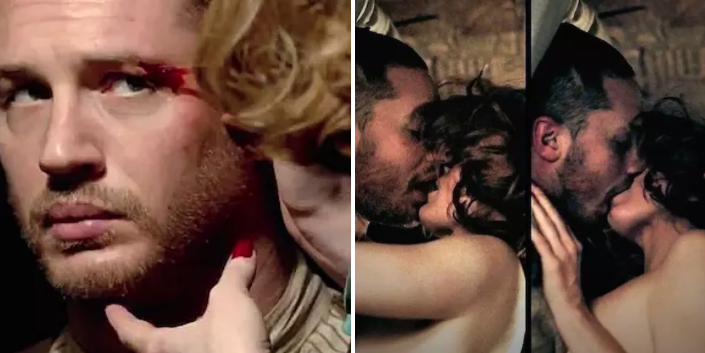 6. This FaceTime fun:
"My boyfriend and I went to a bathhouse ~just to check it out~. Neither of us touched anyone else while there, but it was fun. Jump ahead a couple months to when my boyfriend was out of town, and we were both horny as fuck. We decided that I should go to the bathhouse alone and have another patron use my phone to FaceTime my boyfriend while he went to Pound Town on my butt with a big dildo. Then I got into a sling while several men took turns fucking me and others sucked and jerked me off, all while my boyfriend watched. It was very fun and I definitely learned a little about myself."
7. This euphoric threesome:
"While visiting London, I decided to catch up with a former hookup (who, for the record, is a Thai ladyboy). Her roommate is also a ladyboy and tagged along. We had a lovely dinner and retired to their place. It didn't take long before they were mostly undressed with their cocks out. I had one in my hand and the other in my mouth. It soon evolved from there, and the highlights included my being spit-roasted by them (so good!), multiple 69-ing, and pretty much every hole being filled multiple times."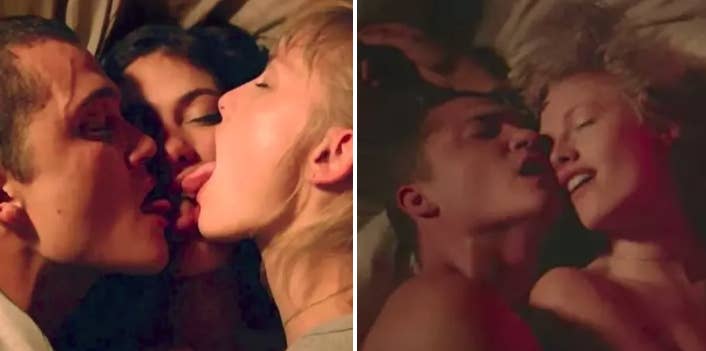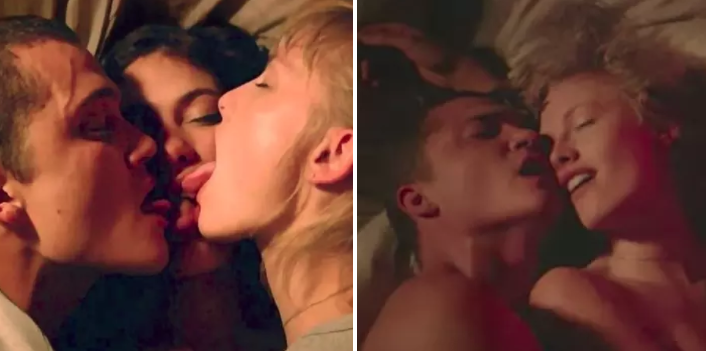 8. This intimate watcher:
"My current boyfriend rented a hotel room and invited his best friend to fuck me (yes, I was OK with it). My boyfriend watched us have sex and got off even more knowing that someone was pleasing me."
9. This bathhouse experience:
"I went to a bathhouse and got in the sex swing. A guy came up and started rimming me, and then a crowd started to form. He then started to fuck me. As soon as he was done, another guy was ready for a turn. All in all, 10 guys took their turn on me in a short time. It was absolutely amazing."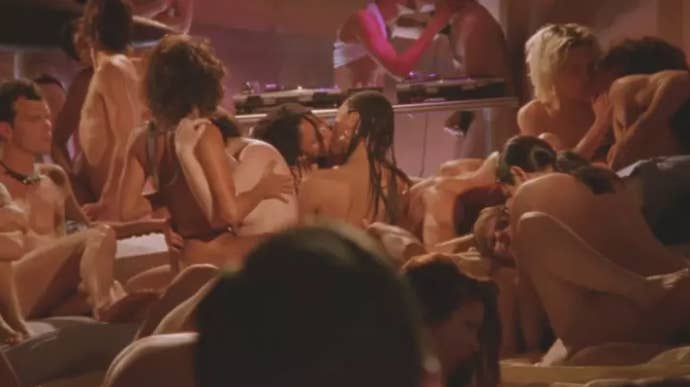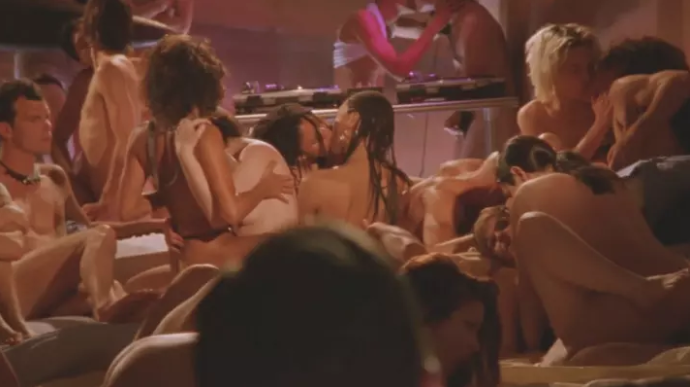 10. This bloody slurp:
"I went to the beach and decided to use Tinder. I matched with the guy I lost my virginity to more than 20 years prior. After drinks and catching up, we made out in his truck and took our late-night party to a lifeguard stand. I was on my period, but he didn't care. After pulling out my tampon, he went down on me, intent on making me scream. He succeeded and helped me wobble back to the abandoned parking lot, where he fucked me against his truck. Things were far better than they were at 15."
11. This cosplayer's dream:
"My boyfriend and I are huge Marvel fans, so one night we role-played as Gamora and Star-Lord from Guardians of the Galaxy. My boyfriend tied me down and teased me with his little toy Star-Lord sword and covered me with little Groot gummies. Then we played the entire Guardians of the Galaxy soundtrack while having sex. To me, that was pretty damn heroic."
12. This public blow job:
"My boyfriend and I went to see a scary movie in theaters. I get ~worked up~ while watching scary movies, so I decided to give him a blow job right there. I wanted to make it extra fun, so I took a mouthful of my Icee and, as I blew him, wrapped the Icee around his dick when it was in my mouth. Every so often I'd swallow and get a whole new mouthful of Icee."
13. This open-minded meet-up:
"My boyfriend and I wanted to have a threesome, so he found a guy who was interested. They started doing stuff together while I watched and started touching myself. By the end of the night, I was double-penetrated and both of them had been anally fucked. There was foreplay, role-play, and even sex toys (dildos, strap-ons, anal beads, etc.). The guy who my boyfriend brought was even willing to let me dress him up. It's been a year since then, and my boyfriend is our dom, I'm a switch, and my other boyfriend (the guy who was brought) is our sub."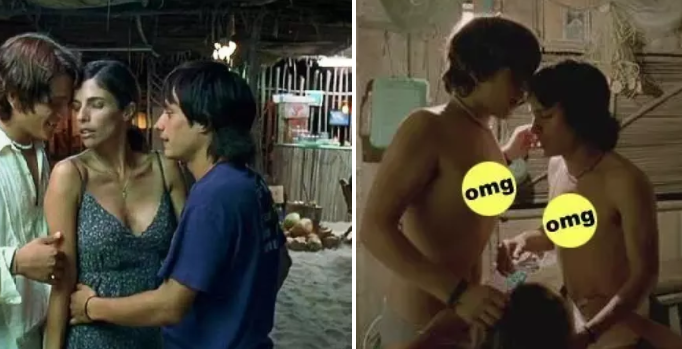 14. This big nut:
"One time my friend with benefits was over and I was giving him head and eating him out. He asked if he could go to the bathroom on me, so I went and got in the tub and he proceeded to urinate all over my face and body and I instantly busted one of the biggest nuts ever. It was amazing."
15. This patriotic role-play:
"I met a US soldier on Whisper. He shared a detailed fantasy where he wanted to role-play coming home from war and having his girl there to 'properly thank him for his service.' We met on a quiet nature trail. He wore his camouflage uniform and immediately started making out with me. He was so passionate. His hands were at the base of my neck and started to wander all over my chest, stomach, and down the back of my skirt. We laid down, and he started fingering me as we made out. Then he lifted my skirt and licked me until I came. He unbuttoned his pants and fucked me while he was still in his uniform. It was the best, most passionate sex with a stranger I'd ever had. We actually hooked up a few times after that too."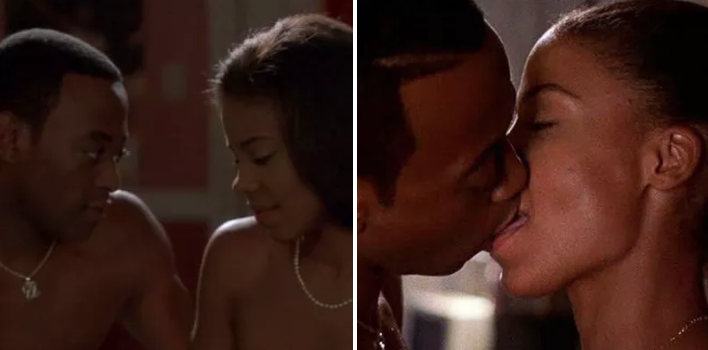 16. This public vibrator:
"My partner and I purchased a vibrating butt plug that was remote-controlled. Well, I inserted it before we went to brunch with his roommates, and my partner would randomly use the remote to turn it on throughout the day. That experience remains the most fun I've ever had while not technically having sex."
17. This true handful:
"I got really into fisting porn and would practice stretching myself. I tried to have a couple of men fist me, but their hands were just too big. I craved the feeling of a full hand filling me up, so I posted a Craigslist ad for a female to fist me. We didn't exchange names or photos – just met at a local park and I hopped in her backseat. Once I started to get wet, she inserted her fingers one by one. Then she started to work her palm in. The pressure was out of this world and I almost came instantly. With the help of lots of lube and patience, she was finally able to start pumping it in and out of me quickly. I came twice, got out of her car, and we parted ways."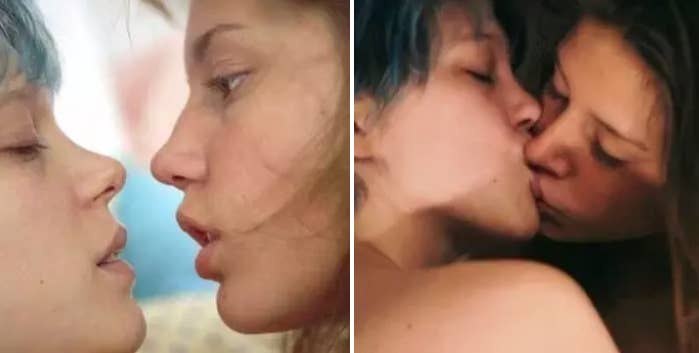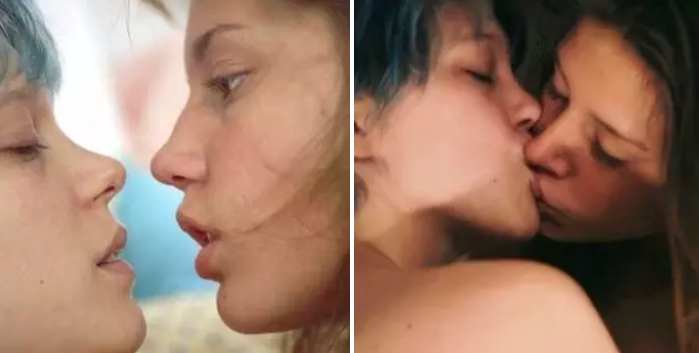 18. This swingin' time:
"My boyfriend and I go to a local swingers' club pretty regularly. The best time I've had there was when my boyfriend handcuffed me to the bar and lifted my skirt. He supplied paddles, etc. There were so many hands – women, men, it didn't matter. I had a blast. From the sting of everyone taking turns spanking me, to the gentle caressing of a dozen people, it was honestly the most erotic experience of my life!"
19. This Disney debacle:
"My ex and I went to the movies one day and for some reason saw Cars 3. There were only two other people in the theater with us (a middle-aged mom and a grandma). Not even halfway into the movie, my boyfriend's hand had reached my unholy place. He then proceeded to finger me as Lightning McQueen was learning how to race again. Unfortunately he had to stop because my chair was squeaking and my mom needed me home, so we left. But I gave him a blow job in his mom's car on the way home.
20. This wild roast:
"I was at a big birthday party for a gay friend. Eventually the crowd dwindled down to just gay dudes. I ended up taking part in a 15-person orgy. There was cock everywhere. At one point, I was being spit-roasted and blown while giving two hand jobs. It was SO intense, and I probably came about seven times that night!"
21. And this dirty release:
"I once took a shit on my girlfriend's chest."